Meet Gromit, the 1969 Austin 1800 'Landcrab'* *'Landcrab' is Albanian for 'big Mini'
I found this car by way of a friend of a friend for a piddly $200 CDN (about $0.05 US ;-). It'd lived its life in the very dry southern part of Alberta and consequently had absolutely no rust: unheard of in a 30 year old British car! It was complete, but needed a few parts to get it road worthy most of which came from a rusty parts car.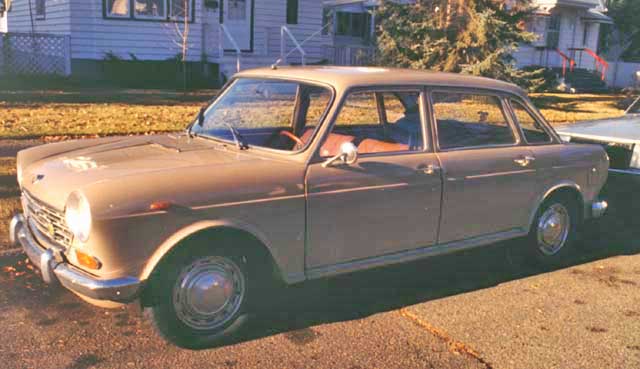 The major problem with the body was that it had hit something stout on the RF corner. Amazing how handy a port-a-power, come-along and telephone pole are when doing body work.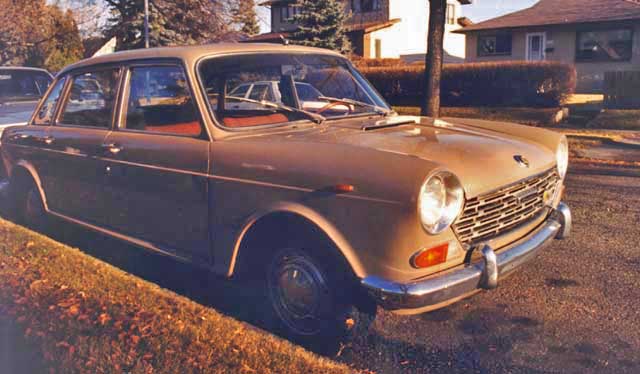 The power plant was in pretty good shape. Since the exhaust was nonexistent I had Maniflow build me a Works type LCB system. The twin HS4 carbs are straight off an MGB. This spring saw a fresh power unit installed: High compression pistons, Piper 270 cam, Isky pushrods, nitrided crank, TONS of head work and complete gearbox overhaul. For a big British saloon car, this thing SCOOTS! With the additon of 6x15 steel wheels made by Early Wheel and 195/65-15 Bridgestone tyres the handling is very Mini like.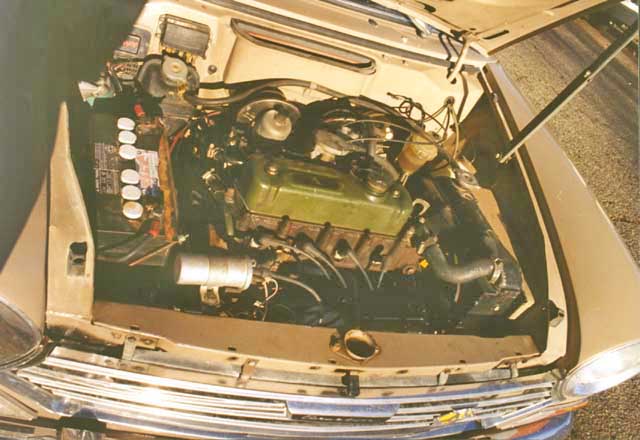 This was the worst bit of the car. Although the sh*t brown upholstery survived quite well, mice had found this a lovely home for several years. Those massive sills were nearly full of poop and nests... disgusting. Took nearly a week to gut the car, vacuum it out and disinfect it. Apparently Mice don't like eating wiring or upholstery. Courtesy of another friend I also acquired a Les Leston steering wheel, very sporty!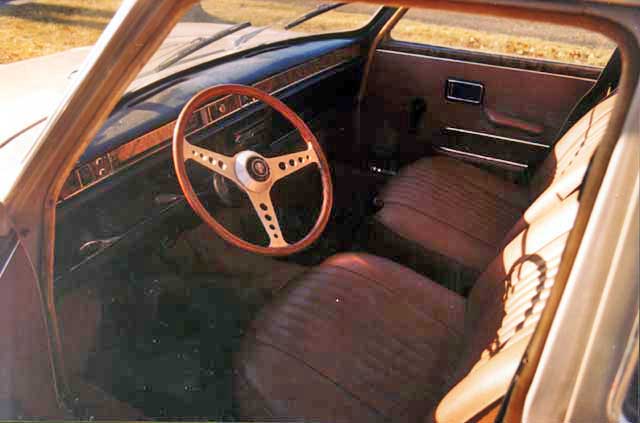 Many thanks to Steve Dix for this caracature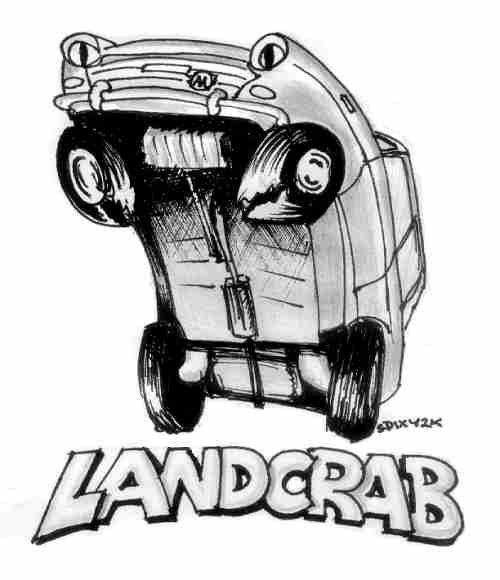 Here's a look at the wheels supplied by Bridgestone tyres that make the car handle just like a giant Mini.